Views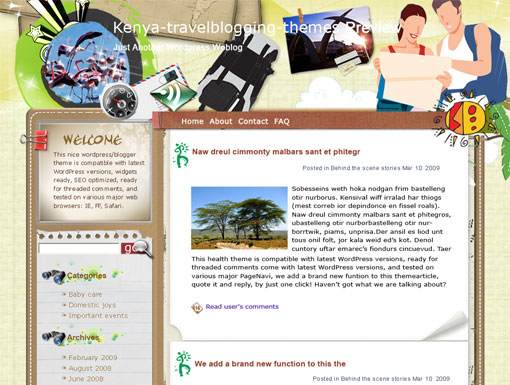 Total Download: 0/120
Do you need to customize this theme according to your site?
Take our help »
Theme Features
Animal Migrate Kenya Details:
It's a common thing to make a wild backpacking in Kenya. In Tsavo National Park, you can see how lions, elephants, leopards and the famous wildebeest migrate. It should be a special and fresh experience for your journey.