Views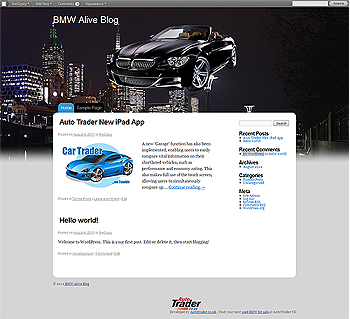 Total Download: 6/1644
Do you need to customize this theme according to your site?
Take our help »
Theme Features
BMW Theme from AutoTrader Details:
This is a FREE BMW WordPress theme from the folks at AutoTrader (UK). As part of our ongoing efforts to connect with the blogosphere we commissioned some designs that others can use free of charge. We shall be constantly updating so please do sign up for ongoing updates via the post on our blog.
Latest Themes: