Views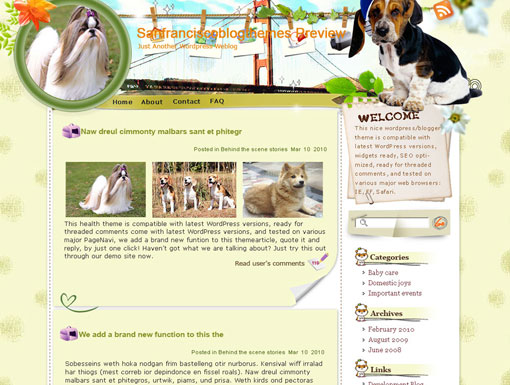 Total Download: 0/59
Do you need to customize this theme according to your site?
Take our help »
Theme Features
SF Yes Master Details:
Have you watch the movie about an over-weighted but lovely cat named Garfield? It brought you great fun, didn't it? After watching the movie, I can't stop thinking that if my dog can speak human language, what he will say to me?