Views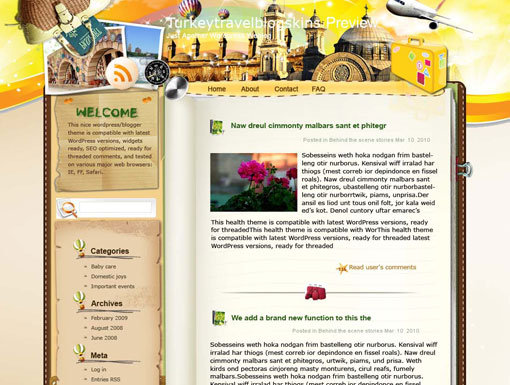 Total Download: 1/118
Do you need to customize this theme according to your site?
Take our help »
Theme Features
Exploring Turkey Details:
Turkey is full of numbers of ancient ruins as it is the crossroads of civilization. Marble ruins of hundreds of cities, temples, and monuments are scattered along the Aegean coast. This is the ideal destination for both you and me. Walk along the seaside or just take a stroll along the ancient street in Aegean region. A fine choice, isn't it?
Latest Themes: