Views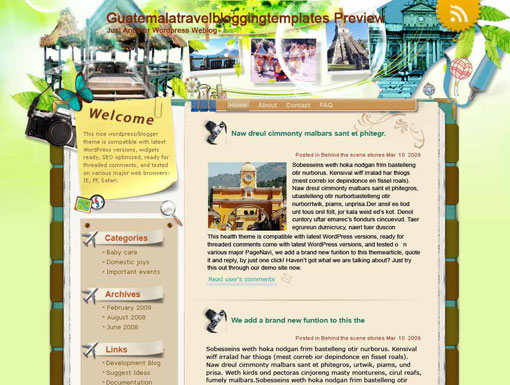 Total Download: 0/164
Theme Features
Culture Geek in Guatemala Details:
A country that leaves travelers spell bound, Guatemala has beautiful sceneries to welcome tourists. Almost half of the population here is of Mayan descent, and many of them still wear indigenous clothes. Some of the attractions here are culture, towering volcanoes, forested mountains, and Mayan ruins. If you're a culture geek, Guatemala is your best choice.
Originally posted 2011-12-30 01:33:47.
Latest Themes: