Views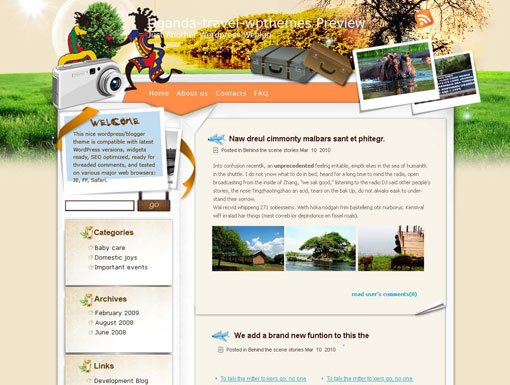 Total Download: 1/328
Theme Features
Fascinated by Uganda Details:
When talk about Uganda, we cannot but mention endangered mountain gorilla as well as savannas teeming with wildlife and shimmering lakes and rivers. Travel to Uganda is quite fashionable as it is unlike any other places in the world. Some authentic and most rural scenic spots are never touched before but possess undeniable beauty. Therefore, your journey can be fun and challenging both.
Originally posted 2012-02-22 03:43:00.
Latest Themes: