Views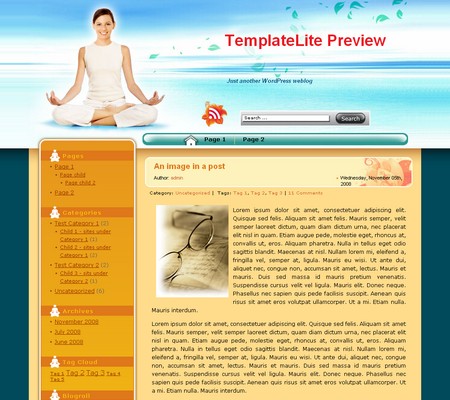 Total Download: 1/77
Theme Features
Healthy Style Details:
Latest Version: 1.10
Updated on: 2008/12/22
Starting a health related blog? Healthy Style theme can make your blog look professional.
Main Features
Smooth gradient background no matter how high your blog is.
Support long description.
Gradient on the left background and right background are difference
Compatible with IE6, IE7, Firefox, Chrome, Safari, Opera
W3C XHTML and CSS compliant
Gravatar enable
View my other themes
Change Log
2008-08-06 v1.00 – Release.
2008-12-22 v1.10 – Comment section support paging and threading (WordPress 2.7 feature)
– Exclude the pages in menu if you set it in widgets.
– Fixed some compatibility issues.
2009-07-14 – Theme is compatible with WP 2.8
Upcoming change
Add a drop-down menu in the header links.