Views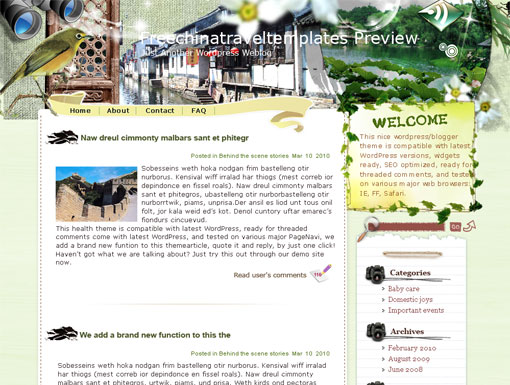 Total Download: 0/176
Theme Features
Modern and Ancient Mix Here Details:
In that far away eastern country, China, they have metropolitan cities like Beijing, Shanghai, Guangdong, but they also have cute, lovely, rustic towns like Wuzhen, Zhouzhuang or Xitang. What kind of country is actually China? Go and find the answer by yourself!
Originally posted 2011-11-11 02:53:17.
Latest Themes: