Views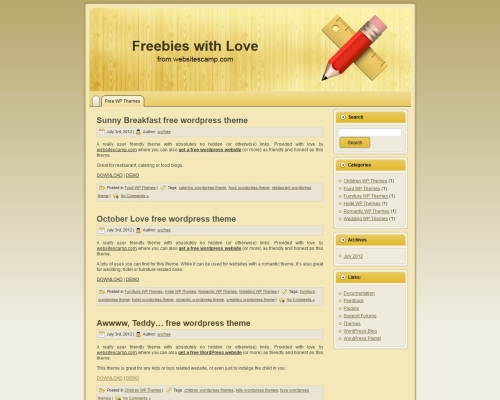 Total Download: 2/234
Theme Features
My School Theme Details:
A really user friendly theme with absolutely no hidden (or otherwise) links. Provided with love by websitescamp.com where you can also get a free wordpress website (or more) as friendly and honest as this theme.
A lots of uses you can find for this theme. While it can be used for websites with a education theme, it's also great for kids, school or kindergarten related ones.