Views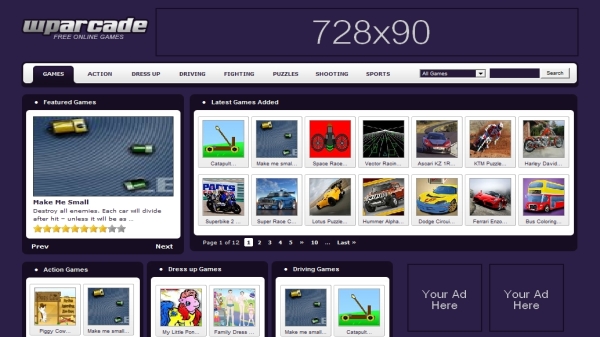 Total Download: 3/404
Theme Features
NextWPA Details:
DETAILS
A new theme from WPArcade, NextWPA is the new level of wordpress arcade themes ! Also like the other themes this one works with the WPArcade Plugin, and so you can add automatically from over 20000 games (MochiMedia) or one by one using a very easy panel !
ALL THEME FEATURES
PAGES
-Front Page (with sliding featured games panel, and configurable 6 category blocks from theme options)
-Single Game Page (With description, instructions, 728×90 ads, top rated games, tags and others…)
-Category Page
-Search Games Page
-Sidebar Widgets (Configurable from Appearance Widgets)
-Author's Page
-Hide And Show All Games in Footer
-Menu
USERS
-Can upload avatars
-Avatars included in Comments and Members block
ADS & STATS
-728×90 ads (block added from the Theme Settings)
-600×100 ads
-300×300 ads
-125×125 ads (configurable)
-Stats, analytics block from themes options !