Views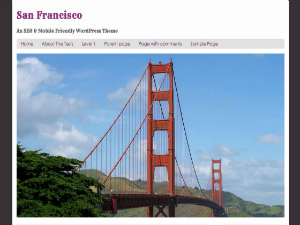 Total Download: 0/19
Theme Features
San Francisco WP Free Theme Details:
A free SEO and Mobile Optimised WordPress Theme. This theme automatically resizes and realigns iteself to fit to any screen width. Beautiful when viewing on a mobile device with a smaller screen or on a large desktop screen
Version : 1.0.10
Originally posted 2012-11-19 21:11:52.