Views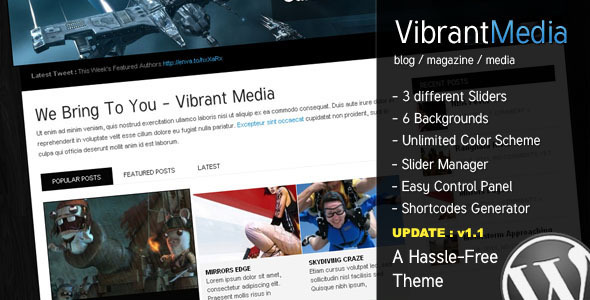 Total Download: 44/1632
Theme Features
Vibrant Media Details:
Vibrant Media – The Hassle Free all-use Theme
by bitsquare
Update 1.1.1
* Now upload the Content from the Demo Site to your Site. Download: here.
* Fixed – A Bug in the Contact Form
* Now install Your Favourite Fonts in 2 Steps
* Fixed – Portfolio Pagination Bug
* Added – 125*125 Ads Widget
Vibrant Media combines a unique blog design with an excellent user experience. With all its customization features possibilities are endless for a user as to how much could be accomplished with this stylish wordpress theme.