Views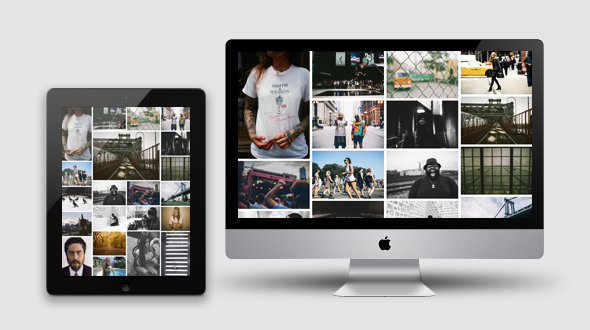 Total Download: 0/11
Theme Features
Moments Details:
Moments is a beautiful minimalist WordPress theme that makes your images and videos the center of attention. Moments automatically lines up your photos, videos and posts in a stunning masonry grid with infinite scrolling. You can even connect Moments to your Instagram account!
Key features
Beautiful minimalist design.
Automatically lines up your Photos/Videos/Post in a stunning masonry grid.
Instagram integration for automatic posting.
Infinite scrolling.
Integrated Pinterest, Facebook and Twitter sharing of Photos/Videos/Posts.
Integrated support for Vimeo and YouTube vidoes.
Theme options panel to set up and customize the theme.
Insta Moments plugin included for Instagram integration.
Easy menu management using WordPress custom menus.
Easily add/remove social network links in the footer from theme options panel.
Change background color, set a background image, change the fonts face/color/size styling and much more in the theme options.
Plus many more options in the theme options panel for you to explore.
Video documentation.
What customers think of our themes
"I've just purchased your theme and I'm very happy with it." – nalwor (Rustik)
"Excellent theme." – benella (Rustik)
"You are awesome! Thank you so much!" – jenniferlaber (Rustik)
"Great theme you've got." – ladybug (Rustik)
"I love your theme!" – jenniferlaber (Rustik)
"Hi I loved this theme the minute I saw it" – kosygirl (Rustik)
"Thanks for the quick response. The custom css code worked! I having fun learning WordPress. Thanks for the help, I will definitely recommend your work to others!" – madrhino (Rustik)
Need help?
Please make sure you have followed the steps in the text or video documentation closely before asking for help. We also suggest that you have a look at the FAQ section and old support threads at Mojo-Themes as well as our knowledgebase before asking for help. This will in most cases solve your issues quicker. If you need further tech support then don't hesitate to contact us in the support section for the item at mojo-themes.com OR if you need to send us sensitive information then please contact us at our dedicated support site.