Views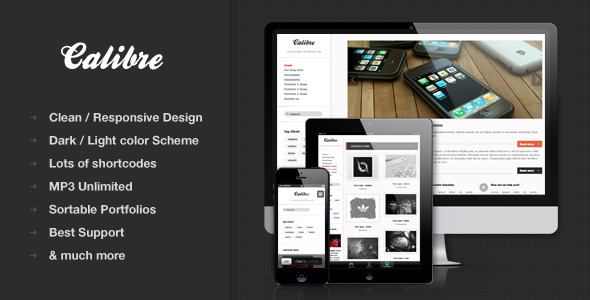 Total Download: 0/50
Theme Features
Universal Calibre Details:
alibre is a universal business-oriented WordPress template. Very Flexible & Responsive, you'll enjoy to browse it for multiple purposes.
Easy to adapt & fulfill all your needs, you'll be satisfied by the admin tools we've coded and all his medias options with a flexible unlimited presentation.
More than attractive & sexy, just benefit from now on of this different WordPress template which has no limits.
And, Only the very best… The unique & never seen MP3 Unlimited Feature… Check this out
Template Version 1.0 – Nuok & Digital Media.